Post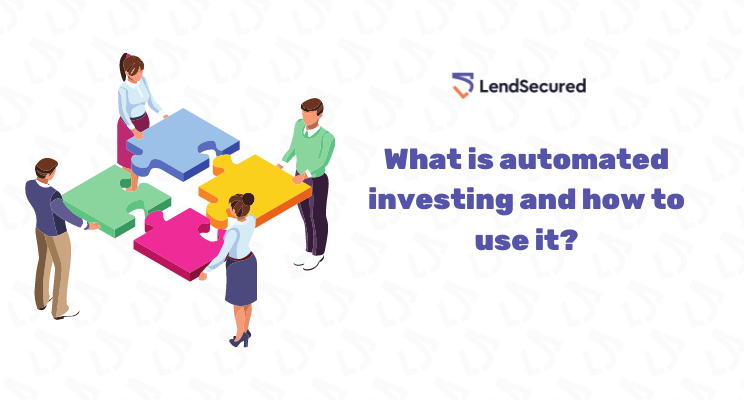 What is automated investing and how to use it?
Automated investing is a tool that automatically takes the money you want to invest and builds an investment portfolio based on your selected parameters. In other words, it's about using digital platforms that make pre-programmed investing and trading decisions for you based on the data you enter. Taking into account such variables as age, income, goals and risk tolerance you, the customer, only need to choose how much you want to invest and how often you want to invest your money. This is what it means to set up the parameters of your investment. Afterwards, computer-based algorithms will automatically invest your money. Robo-advisors are a low-cost way to create an investment portfolio. In a few simple steps you, as the customer open an account, fill out a questionnaire, and then deposit cash to invest. In the setup stage, you connect your new investment account to a bank account in order to fund it. Once you complete your questionnaire, the robo- advisor gets to work for you and allocates your cash typically relying on low-cost funds that spread your investments across different assets. The robo-advisor will ultimately use your investment goals from the questionnaire you filled out earlier and create a customized asset allocation model. Once you have set up your account there isn't much work to do since robo advisors automatically rebalance your investment portfolio periodically based on your risk tolerance, market conditions, and other factors.
There are many ways to invest your money depending on your priorities. One way is to educate yourself through reading articles and watching the stock market to see when it's a good time to buy or sell your investments all which is done manually. This can be extremely time consuming as well as require extensive knowledge of investments and markets to minimize the risk of losing money. For the average person who is conscientious of their time and energy, but who may also be a novice investor a good option to consider is automated investing through the use of robo advisors. Automated investing doesn't require much money, time, effort, or knowledge to get started so it is a good place to begin if you want to truly grow your wealth. It saves stress, energy, and effort while allowing your money to go to work for you and at the same time give you a profit that can improve the quality of your life. The world of stocks and bonds can certainly be an overwhelming process which is why automated investing can be a great place to start.
There are other advantages of automated investing. Earlier, people who wanted to invest their money had to pay outrageous fees and very high minimums for professionally managed investment assistance. Now there are low-cost options available to setting up an investment portfolio through the use of robo-advisors and digital platforms. Many of the robo-advisor algorithms rely on Nobel Prize-winning investment theory to guide their models. This means that they strive to create an investment portfolio that can achieve the greatest return with the smallest risk. There is also the possibility to use robo-advisor services combined with a financial advisor which allows the financial advisor to be able to spend more time with you, as their client, addressing individual tax, estate and financial planning issues instead of the time consuming process of choosing which assets to invest in. It's important to note that there are different kinds of robo-advisors that offer different types of services for a diverse set of clientele whether you are just getting started or are a more experienced investor. There is also a low minimum balance for investors with a small net worth to get robo-advisory management. The bottom line to automated investing is for the investor to determine what kind of guidance they are seeking and then to choose a robo-advisor that suits their individual needs and style.
There are many ways to invest your money, depending on your priorities. Aleks Bleck of Northern Finance has developed an optimal strategy for himself to invest money. One way is by reading articles and watching the stock market to find out when is a good time to buy or sell your investments - all this is done manually.
---
14.12.2021