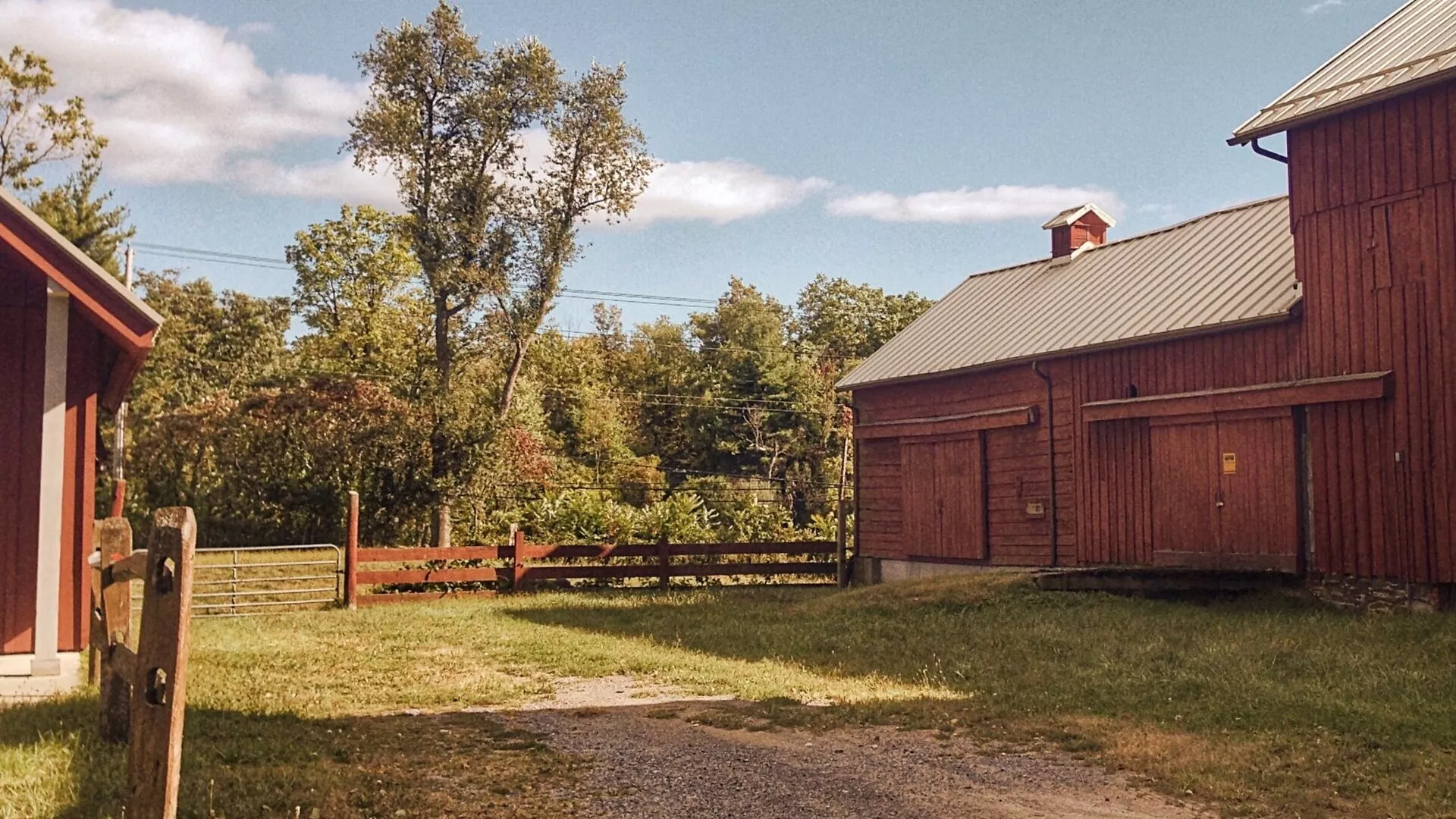 Project is fully funded
Agricultural loan "Kalnamājas", Saucīne, Šķilbēnu pag., Balvu nov.
Make investment
€7,300.00
Raised of €7,300.00
Project is fully funded
Loan
Amount

€7,300.00

Interest rate

11%

Term

12m

Collateral type

Land

LTV

38%
Description
This project provides LendSecured investors with an opportunity to finance an agricultural loan secured by a first rank mortgage on the real estate "Kalnamājas", located in Saucīne, Šķilbēnu parish, Balvu region. The funding target for this project is € 7 300.00, which will be used for the renovation of the farm building.
This project gives an opportunity to make a loan with an annual rate of 11%, LTV of 38%, loan term of 12 months, with monthly manner of interest payments and full repayment of the principal at the end of the loan term.
The collateral consists of an agricultural land plot with a total area of 15.8 ha. In order to secure the claims, arising out of loan agreements, a first-hand mortgage in the amount of € 14 600.00 will be registered on the collateral in the Land Register of Latvia.
The current market value of the collateral is estimated at € 19 100.00 subsequently making loan to collateral value ratio (LTV) - 38%.
The demand for agricultural land currently in Latvia exceeds supply and 25% of farmers are forced to rent the land, as there is none available on the market. The price of agricultural land plots in the parish of the collateral ranges from € 1 300.00 EUR per ha to € 1 800.00 per ha.
The Borrower is self-employed in agricultural sector and is engaged in dairy farming. The funds will be used to renovate a farm building.
Borrower aims to repay the loan from incoming business revenues. Furthermore, borrower has other options of loan repayment at his disposal, for example, refinancing.
Documents
Please
login
to see a list of documents.
Schedule
Grace period - 5 day period after the designated payment date according to the payment schedule, when the loan is not considered to be delayed, because of the bank transfer period.
| # | Date | Principal | Interest | Total | Status |
| --- | --- | --- | --- | --- | --- |
| 1 | 05.11.2021 | €0.00 | €66.91 | €66.91 | Paid |
| 2 | 05.12.2021 | €0.00 | €66.91 | €66.91 | Paid |
| 3 | 05.01.2022 | €0.00 | €66.91 | €66.91 | Paid |
| 4 | 05.02.2022 | €0.00 | €66.91 | €66.91 | Paid |
| 5 | 05.03.2022 | €0.00 | €66.91 | €66.91 | Paid |
| 6 | 05.04.2022 | €0.00 | €66.91 | €66.91 | Paid |
| 7 | 05.05.2022 | €0.00 | €66.91 | €66.91 | Paid |
| 8 | 05.06.2022 | €0.00 | €66.91 | €66.91 | |
| 9 | 05.07.2022 | €0.00 | €66.91 | €66.91 | |
| 10 | 05.08.2022 | €0.00 | €66.91 | €66.91 | |
| 11 | 05.09.2022 | €0.00 | €66.91 | €66.91 | |
| 12 | 05.10.2022 | €0.00 | €66.91 | €66.91 | |
| 13 | 06.10.2022 | €7,300.00 | €0.00 | €7,300.00 | |
Collateral
Country

Latvia, LV

Collateral type

Land

Collateral value

€19,100.00

LTV

38%
Investment Breakdown
| Investor | Amount | |
| --- | --- | --- |
| LANDE co-finance | €0.00 | |
| Anchor investments | €98.86 | |
| Investor 1 | €0.00 | |
| Investor 2 | €100.00 | |
| Investor 3 | €50.00 | |
| Investor 4 | €500.00 | |
| Investor 5 | €100.00 | |
| Investor 6 | €100.00 | |
| Investor 7 | €50.00 | |
| Investor 8 | €0.00 | |
| Investor 9 | €53.50 | |
| Investor 10 | €72.23 | |
| Investor 11 | €100.00 | |
| Investor 12 | €50.00 | |
| Investor 13 | €50.00 | |
| Investor 14 | €0.00 | |
| Investor 15 | €50.00 | |
| Investor 16 | €50.00 | |
| Investor 17 | €1,000.00 | |
| Investor 18 | €50.00 | |
| Investor 19 | €100.00 | |
| Investor 20 | €50.00 | |
| Investor 21 | €0.00 | |
| Investor 22 | €125.00 | |
| Investor 23 | €350.00 | |
| Investor 24 | €50.00 | |
| Investor 25 | €50.00 | |
| Investor 26 | €50.00 | |
| Investor 27 | €550.00 | |
| Investor 28 | €51.00 | |
| Investor 29 | €0.00 | |
| Investor 30 | €75.00 | |
| Investor 31 | €53.25 | |
| Investor 32 | €100.00 | |
| Investor 33 | €112.47 | |
| Investor 34 | €50.00 | |
| Investor 35 | €130.00 | |
| Investor 36 | €50.00 | |
| Investor 37 | €50.00 | |
| Investor 38 | €50.00 | |
| Investor 39 | €100.00 | |
| Investor 40 | €200.00 | |
| Investor 41 | €400.00 | |
| Investor 42 | €102.73 | |
| Investor 43 | €250.00 | |
| Investor 44 | €100.00 | |
| Investor 45 | €50.00 | |
| Investor 46 | €50.00 | |
| Investor 47 | €94.00 | |
| Investor 48 | €50.00 | |
| Investor 49 | €50.00 | |
| Investor 50 | €350.00 | |
| Investor 51 | €0.00 | |
| Investor 52 | €0.00 | |
| Investor 53 | €100.00 | |
| Investor 54 | €50.00 | |
| Investor 55 | €30.00 | |
| Investor 56 | €11.96 | |
| Investor 57 | €50.00 | |
| Investor 58 | €50.00 | |
| Investor 59 | €8.04 | |
| Investor 60 | €65.00 | |
| Investor 61 | €25.82 | |
| Investor 62 | €50.00 | |
| Investor 63 | €100.00 | |
| Investor 64 | €0.00 | |
| Investor 65 | €10.00 | |
| Investor 66 | €10.00 | |
| Investor 67 | €220.00 | |
| Investor 68 | €175.00 | |
| Investor 69 | €100.00 | |
| Totals | €6,885.00 | |